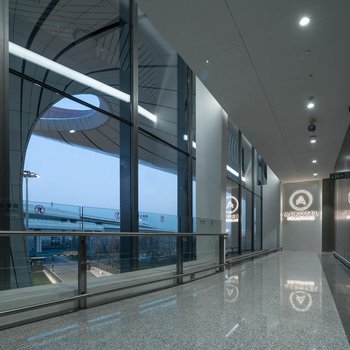 Aerotel Beijing is nestled within the new mega airport terminal, Beijing Daxing International Airport. Boasting its starfish architectural design, this airport is now among the world's largest international airports. We are proud to say that Aerotel Beijing is well-poised to be our China's flagship property!
Aerotel Beijing is spread across nearly 10,000 sqm, with a total of 215 well-appointed guestrooms with the flexibility to book a room by hours and check in anytime you wish (subject to availability of course!).
Rooms aside, we also run a Library Lounge, a table-service restaurant for all your cravings; three multi-functional spaces to host meetings, private occasions or cosy dinners; a Fitness Corner for your on-the-go wellness needs, and a Game Room with a pool table!
By the way, did you know that we're only a five-minute walk away from the check-in counters? You'll find all the functions of a full-fledged hotel at Aerotel Beijing and you don't even have to leave the airport.